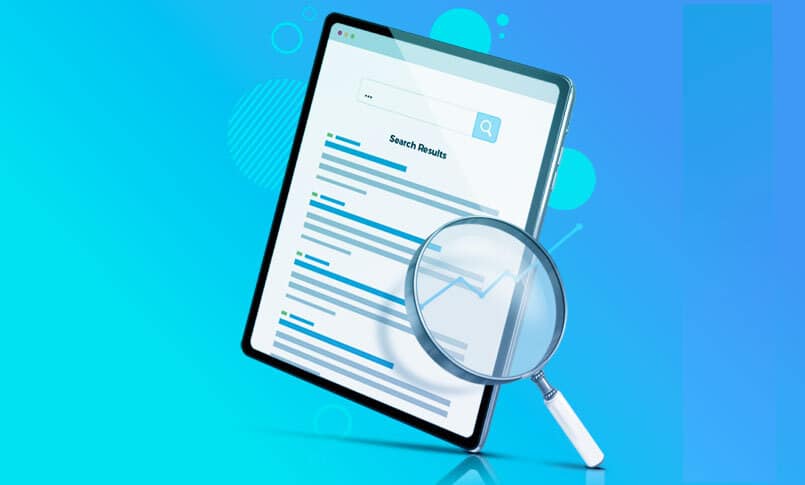 Image extensions on Google Ads – are they relevant for B2B?
By
John Woods
 |  November 3, 2022
Say hello to a new feature on the Google Ads platform: image extensions.
It won't surprise you to learn that an image extension enables a search ad to contain an image.
This is the latest in a long line of features from Google that allow "extensions" (or as they are now called "assets") to be used to expand a search ad beyond the basic headline and description. But it's the first time Google has allowed graphics in search ads. So, it creates an exciting opportunity for search marketers to expand their creativity.
The benefits of the image are clear in this case: the ad stands out more on the page, and the picture of attractive-looking food conveys a huge amount of information in a way that the ad copy itself cannot.
It's obvious how an image is helpful when selling a tangible product to a consumer. But are image extensions relevant for the B2B marketer?
We've looked at a two examples of search ads for B2B services to illustrate how B2B advertisers are currently using image extensions. (Disclaimer: neither of these examples is connected with Sharp Ahead.)
First up some CRM ads:

Mixed results here with two results showing an image extension and two without. This doesn't necessarily mean that the other advertisers are not using image extensions – Google makes a dynamic decision whether or not to show the extension based on predicted performance. But it shows that at least some of the main advertisers are using images.
The Pipedrive image is a winner for me here. It has visual simplicity that supports the idea of a simple, user-friendly system. And it also means the image doesn't distract too much from the rest of the ad.
I'm less of a fan of the image that Salesforce uses. It's cute, but for me it distracts more, and communicates less, than the Pipedrive one.
This example SERP shows one of the trade-offs about image extensions – they take up space which is no longer available for text. See how the Salesforce ad in particular has been cut right down to make space for the image. In contrast, the Hubspot and Arriga ads have a lot more copy. A sophisticated searcher might find the extra copy a lot more helpful than the images when deciding which product to choose.
Now some accountancy ads:

Again, a 50:50 split of ads with and without image extensions.
The Chapman Worth image extension is great – it conveys a lot about the team and their office environment. From the image alone I get the idea that this is an approachable, modern, professional firm. The ad copy ties in with the image. Nice job.
The Strata image is, for me, an example of what NOT to do with an image extension. Showing a single individual in an uncertain context doesn't really communicate anything of value and distracts from the rest of the ad.
These examples show that B2B advertisers are certainly starting to make use of image extensions. And we can begin to see how some are better than others.
Here are a couple of examples from our own work at Sharp Ahead to illustrate some best practices:
The Catalyst is a large, impressive modern building in the heart of Newcastle. So, we've chosen an image extension with an exterior shot communicates that sense of scale, quality, and prestige. Prospective users of the building can use the image to make a better judgement about whether it is suitable for their needs.
We've followed a different route with the Witney BIC:

Here the image conveys the high quality of the interior of the building, the light and airy nature of the office space and gives a hint of the view over green fields in the background. A prospective user of the building can use the image to get a sense of what it would be like to work from one of these offices. Importantly, this is a professional-looking image but obviously NOT a stock photo, so it conveys a sense of authenticity.
If you do decide to trial image extensions, it's vital to choose the right images. Ask yourself these questions before choosing images for image extensions in your B2B campaign:
Does the image really communicate something about your product or service? If the image isn't relevant, then it is just visual clutter that will detract from the rest of the ad.
Is the image of a high quality and consistent with your brand?
Is the image authentic and distinctive? If your image screams "just another stock photo" you won't add value to your message.
If you are lucky, you might have suitable image assets already available. But if not you may need to commission new photography or illustration work – a big cost compared to the normal day-to-day costs of keeping text ads up to date.
So, should you be using image extensions for your B2B campaigns on Google Ads?
I think that's currently a nuanced decision. Image extensions certainly add value for some products and services, and in some very competitive search auctions they may become essential. But in other cases the benefits are still questionable.
Remember that your primary goal as a B2B search advertiser is to persuade the right target customers to click on your ads rather than the rival links on the SERP. A good image extension will improve your chances of that happening. A bad image extension risks drawing the wrong clicks, with the waste of budget that implies, while sending the right clicks to your competitors.
If you'd like to learn more about image extensions or get some help with any other aspect of your B2B digital marketing activity, then please head over to our services page on our website to find out how we can help you. 
Dr John Woods covers the consequences of Google's change to some of their content targeting options on the Google display network.
Read More »
E-E-A-T stands for Experience, Expertise, Authoritativeness and Trustworthiness. Access practical tips to elevate your B2B content to E-E-A-T guidelines
Read More »
In this blog post, Jennifer Esty covers the 5 ways of delivering a good design brief and the positive impact this can have on not only your time but also your budgets. 
Read More »