Leeds Digital Festival 2022
By
Jennifer Esty
 |  August 25, 2022
Discover How To Decarb Your Digital Marketing
Sharp Ahead are proud to be returning to Leeds Digital Festival and hosting an event at 9:30 on 29th September.
The Leeds Digital Festival, known as "The Tech Event for Everyone", is an open & collaborative celebration of digital culture in all its forms. It's perfect for those interested in coding, fintech, social media, AI, healthtech, data, start-ups, digital music, cyber security or AR/VR.
Now returning for its 7th year, the Leeds Digital Festival is hosting a jam-packed three days of cutting-edge tech events, including our very own session on decarbing your digital marketing.
In our 45 minute session, hosted at Avenue HQ and online, we'll be discussing the carbon cost of your digital marketing activities and how you can work towards your ESG goals, whilst improving the performance of your digital marketing channels.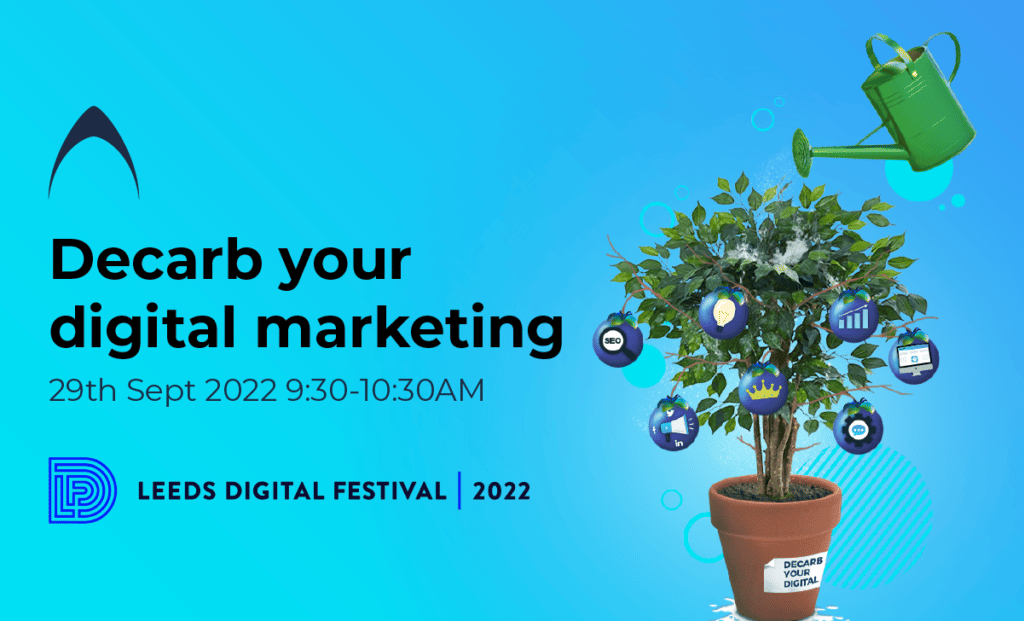 Interested in decarbing your digital footprint, whilst improving your marketing performance and overall ROI? Reserve your place now.