Sharp Ahead Receives Platinum Certification in SharpSpring Partner Certification Program
By
Jennifer Esty
 |  November 24, 2021
We're super excited to announce that Sharp Ahead have achieved platinum-level certification in SharpSpring's partner certification program!
Through this program, SharpSpring, Inc. (NASDAQ: SHSP), a global provider of cloud-based marketing and email software solutions, empowers its partners to become experts in marketing automation and rewards top performers with referrals, certification badges and additional resources.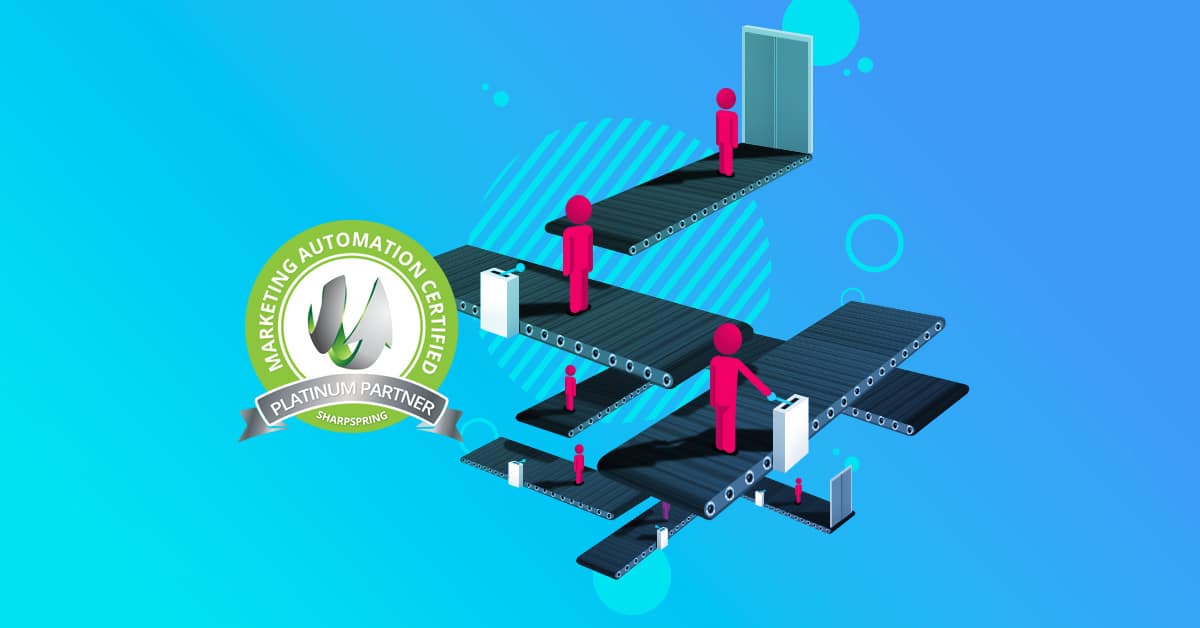 Sharp Ahead met all of the requirements within the platinum tier of the certification program, demonstrating an exceptional level of expertise in marketing automation and the SharpSpring platform. With this certification, Sharp Ahead is more equipped to help clients drive qualified leads, convert more of those leads to sales, and optimize the ROI of their marketing campaigns.
"Agencies that are leaders in marketing automation are also far more likely to become leaders in the digital marketing industry," said Rick Carlson, CEO of SharpSpring. "When a partner goes the extra mile to obtain this level of certification, we know they truly understand the value of marketing automation and that they're committed to driving the highest results for their clients."
"We're very proud of the Sharp Ahead team for achieving such a significant designation. At Sharp Ahead, we aim to provide our clients with the highest level of service and expertise. Obtaining Platinum Certification from SharpSpring is a clear reflection of our approach", says Jennifer Esty, Director of Sharp Ahead.