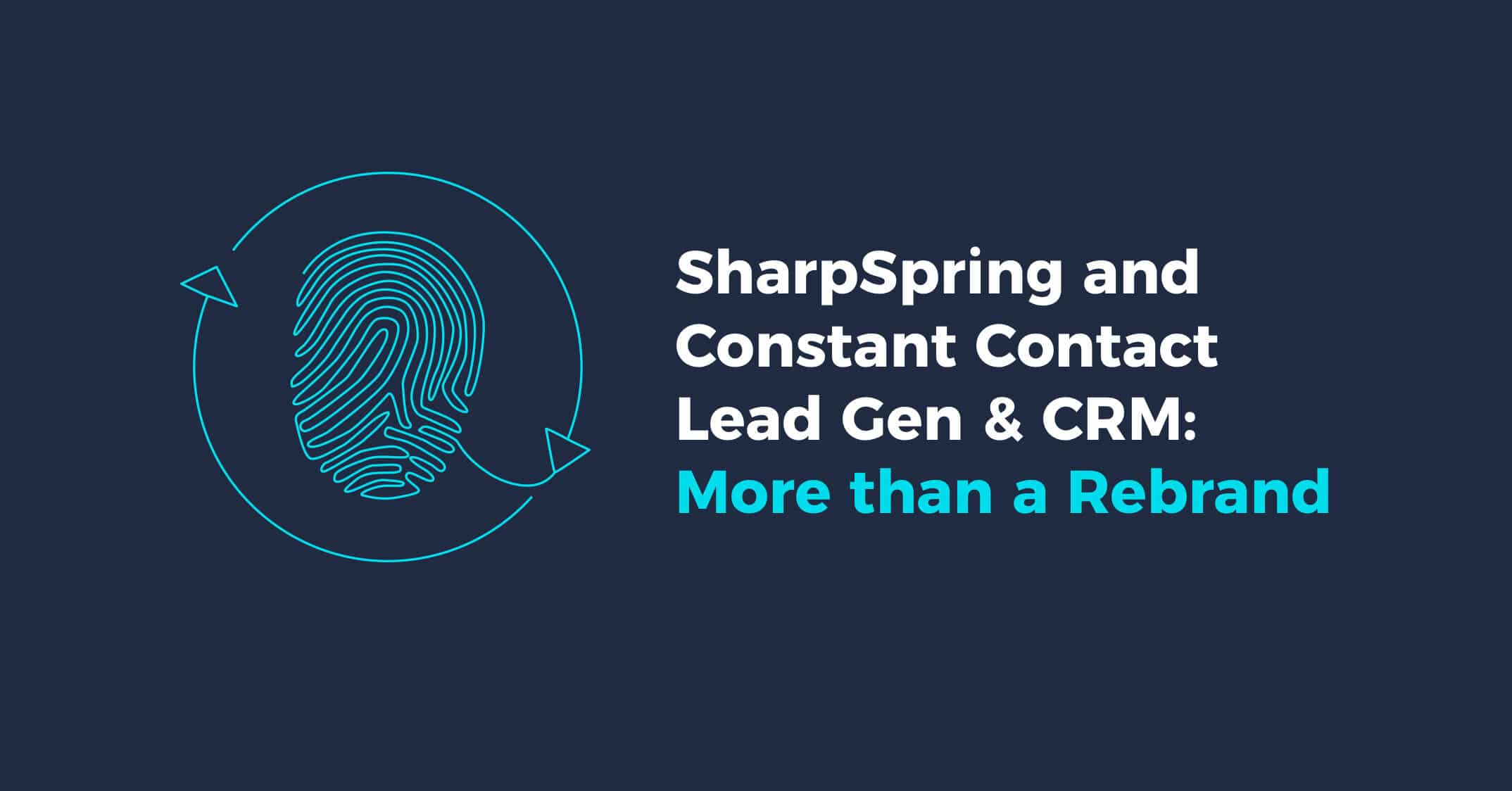 SharpSpring and Constant Contact Lead Gen & CRM: More than a Rebrand
By
Nicola Haynes
 |  March 9, 2023
If you are one of our SharpSpring clients, or if you generally dabble in the world of marketing automation, you may notice some changes to the platform over the coming weeks.
What's happening?
SharpSpring was originally acquired by Constant Contact back in September 2021 with the promise of extended capabilities and better results for smaller businesses.
Things have been quiet since then, but changes are now coming in hot and fast. From the 15th March, the SharpSpring platform will officially rebrand to 'Constant Contact Lead Gen & CRM' including:
Changing the name
Changing the logo
Updating social channels
Releasing an official PR announcement
What doesn't change?
It's important to note that at this time nothing changes in terms of the functionality available to your business or your licence costs.
The SharpSpring website will live on and you will access your account in exactly the same way.
What will change?
While the new name doesn't quite roll off the tongue (has no one considered ad length??) there are some real benefits that come with the acquisition:
New tools & feature development
Once the rebrand is out of the way, Constant Contact Lead Gen & CRM will embark on a pretty exciting roadmap of product releases:
Improvements to their account level CRM functionality

Life of the account: The life of the lead timeline, but for a whole account! This will enable sales teams to very quickly see individual engagement including email opens, website visits, form submissions and media downloads, company wide.
Account reporting: Including a whole host of new widgets that can be used for customised reporting and personal dashboards.
Accounts and opportunities: Linking these two areas of the platform in a much more seamless way.
More sophisticated reporting: Easier access to analytics and data, allowing more detailed reporting around campaigns and traffic sources.

Email editor: A complete overhaul of their current email builder including more modern design capabilities and a closer working relationship with Outlook and Android, putting an end to some of those design conflicts cross-platform (I have everything crossed).
Integrations: Building on the suite of integrations that they currently offer and ensuring that they are developed in a more robust way.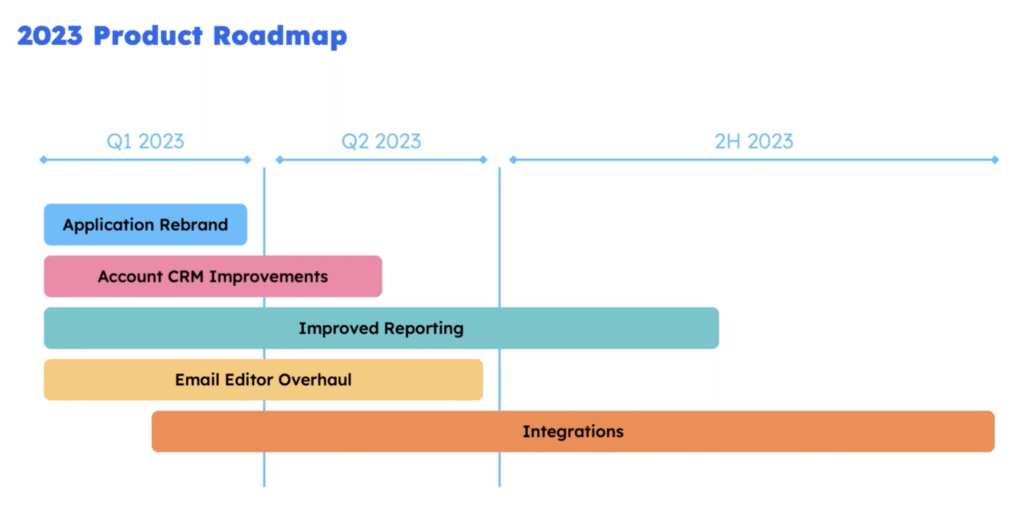 Greater flexibility
SharpSpring has always worked on a one size fits all licence model, offering customers – no matter how big or how small – a standard package, with price overages for going over your limit on contacts or email sends. Of course, it's great to be able to offer an all singing, all dancing licence, but if specific features won't be used or contact limits are double what someone is looking for, it could be a turn-off, particularly for smaller businesses. Greater flexibility around licences allows customers to get exactly what they are looking for at that time, and expand their account as they grow.
Brand power
SharpSpring has always had a much smaller share of the marketplace (around 1% recognition at the time of writing). The acquisition is anticipated to increase brand recognition by over 40 times, allowing them to rub shoulders with the likes of HubSpot and SalesForce. And who doesn't love an underdog?
So who are SharpSpring?
SharpSpring are a full-funnel marketing automation and CRM system designed for agencies and small to medium businesses, looking to drive growth, simplify processes and free up resource. We've been partnering with them for about 3 years now, helping over half of our clients with initial integration, automation strategy and ongoing technical support. We also use it for our own marketing activities (we practise what we preach) – that PDF you clicked on, that wasn't any old link, and the email you received, that was scheduled when we had resource available and automatically sent while we were making our morning latte – SharpSpring helps you to work smart.
And Constant Contact?
Constant Contact is a digital and email marketing platform designed to help businesses meet their goals. They've been in the game for about 25 years now, helping sales and marketing teams to build connections with their customers.
Better together?
Overall, it seems as though things are heading in the right direction! Improved technology, product development and a larger support team – these are all concerns that have been raised over the last few months, so it's great to see them starting to address issues. It's still early days, and the first set of changes are on the small side, but I for one am excited to see how things progress over the next few months.
As soon as there are any further announcements, we'll make sure to keep you up to date via our client communications and newsletters.
Not on the list yet and want to hear more? Sign up to our newsletter on our website to hear more about the acquisition, along with other B2B marketing tips, best practices and new developments.
If you are one of our SharpSpring clients (or if you are reading this after the 15th March, a Constant Contact Lead Gen & CRM client!)  and you have any concerns, please reach out to your account manager so that we can answer any questions that you might have. 
Equally, if you are interested in finding out more about marketing automation and how it can support your sales and marketing strategies, take a look here or get in contact with one of our marketing automation experts.
<< Back The big open rate lie What's a good open rate for a B2B email campaign? It's an innocent-seeming question and I hear it
Read More »