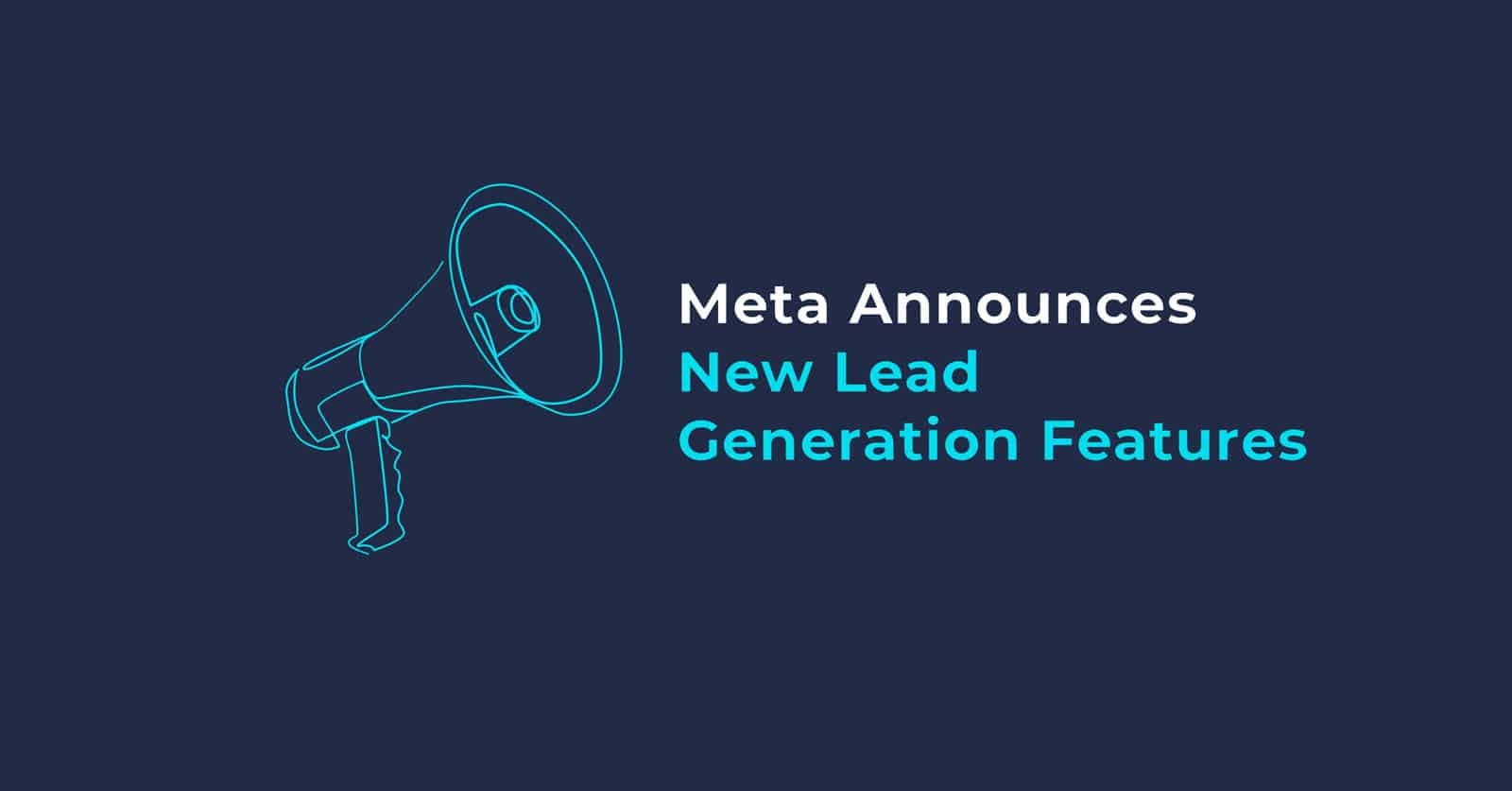 Meta Announces New Lead Generation Features
By
Jennifer Esty
 |  November 17, 2023
Meta has announced several new lead generation features which are potentially useful for B2B campaigns.
These new features aim to drive more leads through ad products that facilitate form submissions, initiate chats, and enable calls from businesses.
Click to WhatsApp:
Expanding on an existing feature in Messenger and Instagram Direct, Meta is allowing Facebook and Instagram ads that click to start a WhatsApp chat. This should help marketers nurture more quality leads with instant messaging.
Instant Form Ad Format:
This feature lets users explore and connect with multiple businesses at once. It's highly customisable and can provide additional company and product information for potential leads. It also enables advertisers to add a lot of business information to the form.
Calling Leads on Facebook:
Meta is also currently testing this new feature that enables businesses to call people through Facebook. This new feature will enable businesses to display their business information including logo and name.
Advantage+ for Lead Gen:
Additionally, the tech firm is experimenting with campaign automation for lead generation within Meta Advantage, which is the company's suite of ad products focused on AI. Advertisers will gain the ability to apply AI across various campaign elements, encompassing targeting, placements, creative aspects, and budgeting simultaneously.
Hubspot:
To simplify lead capture and follow-up workflow, Meta has introduced HubSpot as a new CRM integration partner. The partnership will offer advertisers a straightforward click-through setup.
It's interesting and encouraging to see that Meta is investing in lead generation. Sharp Ahead finds mixed success with Meta as an advertising platform for B2B lead generation: some industries can get great results while others struggle. It can't do any harm to have more options when it comes to planning optimising Meta campaigns and we'll be experimenting with these new features for appropriate client projects. We'll report back on our successes and learning.
For more details on the new Meta lead gen features, Search Engine Land has a good write-up.