Issue 10 - 4th April 2023
A change to insights on Google Business Profiles
In this edition of our newsletter:
● Google retires the distinction between branded, direct and discovery searches
● Our upcoming Conversion Rate Optimisation Webinar for Business Ready
● Newsletter FOMO? Introducing our back issues!
A change to insights on Google Business Profiles
If your company uses a Google Business Profile, you will have experienced many changes to this platform over the last couple of years, the latest of which sees Google retire the distinction between branded, direct and discovery searches. Read our blog to find out why this is important and what you need to do next.
If you need support with your Google Business Profile or B2B digital marketing strategy, get in touch with us today – we'd love to hear from you!

Have a lovely Easter break! 🐣
The Sharp Ahead Team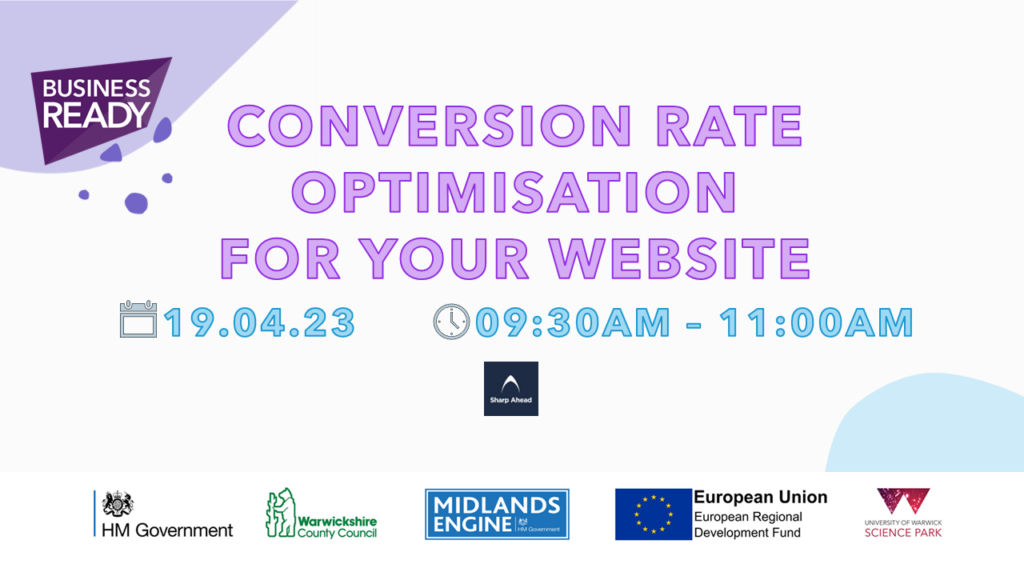 Conversion Rate Optimisation Webinar
19 Apr 2023, 09:30 – 11:00 GMT
If you're lucky enough to be in the Coventry & Warwickshire LEP area, please join us at the Conversion Rate Optimisation webinar we're delivering in partnership with the local Business Ready programme.
If you're outside of this area but would like to learn more about Conversion Rate Optimisation, please get in touch with us for information about future webinars or to book a complementary initial consultation.
Newsletter FOMO?
Don't worry if you've missed any of our earlier newsletters, as previous issues are now available on our website.
Take a look at our newsletter back issues, which are full of best practice tips, industry insights and practical advice for B2B marketers.