Lead Gen Forms: A B2B marketer's guide on when to use them
By
Jennifer Esty
 |  March 17, 2022
LinkedIn Lead Gen Forms have been around for years now. They are great way to capture leads from within the LinkedIn platform. They negate the need for a landing page, and they de-risk user drop off when switching from LinkedIn to another tab.
But we get asked all the time, when should you use a Lead Gen Form vs Sponsored Content (or another ad format)?
To help with that decision, we've developed a handy decision tree. It's deceptively simple and, although a little tongue-in-cheek, the principles are genuine.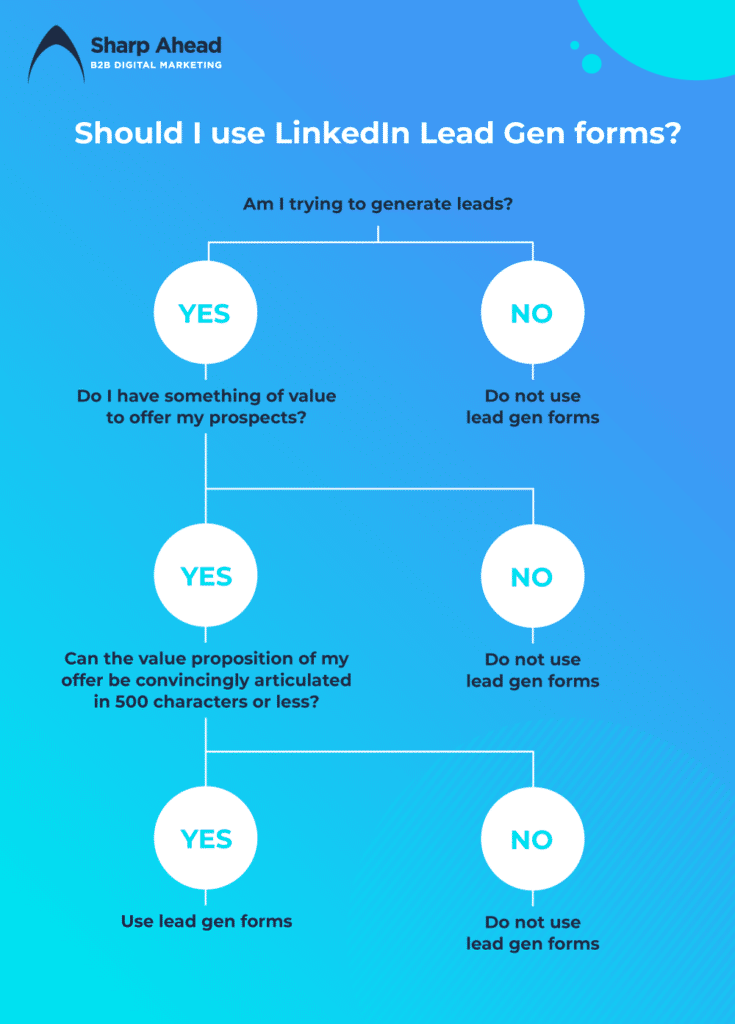 Ready to start your campaign?
A couple of more things to keep in mind:
Lead Gen Forms are prepopulated with the users details (yay!)
But many LinkedIn users have their personal email addresses as their primary email address and don't always have up to date information (boo!).
And if you don't spend time on creating properly targeted audiences and useful content, there isn't a decision tree in the world that will make those campaigns successful.
Need help from an expert? Get in touch for a free 30-minute consultation.