Digital Spring Clean - 3 Quick Tips
Spruce up your digital marketing and stay top of mind with your customers
By
Jennifer Esty
 |  March 24, 2021
This past weekend marked the first day of spring in the northern hemisphere, so we thought we'd give you a few quick tips for your digital spring clean.
1. Tidy up your SERP (search engine results page)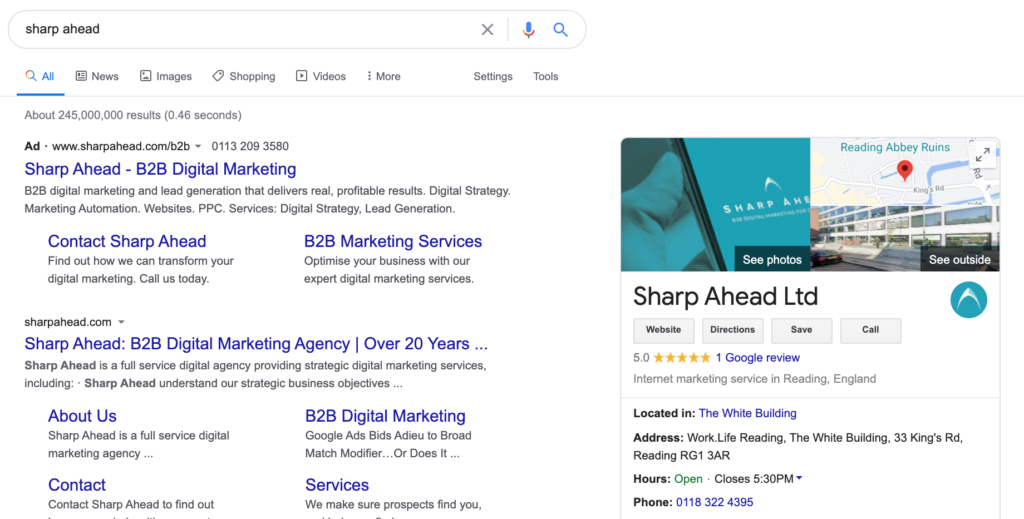 This is a key part of the experience for your prospects, customers and other important stakeholders interacting with your business and if you haven't Googled your brand name in a while, now is as good a time as any.
Here's how to check your SERP the right way. 
First, use an incognito window so you're not biasing what you see based on previous search behaviour. Then check for these signals:
Are you in the top position (P1)?

Is anyone running an ad on your brand name?

Is your Google My Business / Knowledge Panel listing up to date with accurate contact details (phone, website, opening hours etc.)?

How are your reviews looking? Are there any that you could respond to? These are people in close contact with your business and they deserve your attention.
What if things are looking a bit dusty?
This is your shop window – if it looks unloved, you'll be losing out to other businesses. Run a brand ad. It might seem wasteful to bid on your own brand names, but for most B2B companies, those searches are relatively low volume but very high value. Plus, those ads will keep the competitors out of your P1 spot, enable you to curate and quickly update your SERP and align it with your current campaigns and brand messaging.
Pro tip: for most B2B companies, applying a few negative keywords, for example around jobs and careers, can keep costs down and focus the campaigns on your key prospects.
2. Refresh your website (inside and out)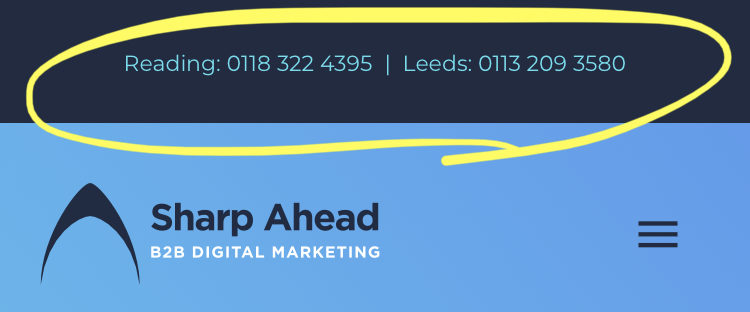 44% of B2B marketers say the main reason they abandon websites is that there's no contact info immediately visible*. Unless you are selling something that can be purchased on your website, your prospects will need to speak to someone in your sales team at some point.
Make it easy for visitors to choose you with a quick look at the following:
Make your phone number clearly visible – Make it easy for visitors by clearly displaying your phone number or at least an email address in the header of your site. Or go one better and enable live chat on your site like 11 out of the 50 fastest growing B2B companies**!
Does your copyright notice still say 2020?? It's March already and I'm still finding websites without an updated copyright notice footer. With the upheaval of the last year, if your website doesn't have signs of recent activity, prospects could be forgiven for thinking you might not be around anymore. Update that copyright, refresh your COVID-19 message, and make sure you have a recent blog or news story prominently displayed. These are all important signals to your customers that you're open for business and ready to help them.
Get the LinkedIn insight tag, the new Google Analytics 4 (GA4) tag and Google Tag Manager (GTM) in place – These tags each have a role to play in best practice digital marketing and if you're not using them, you're missing out on key insights, future analytics and easy tag management. These are all ways to learn more about your customers and how to delight them on your next interaction.
3. Welcome new visitors (and then look after them)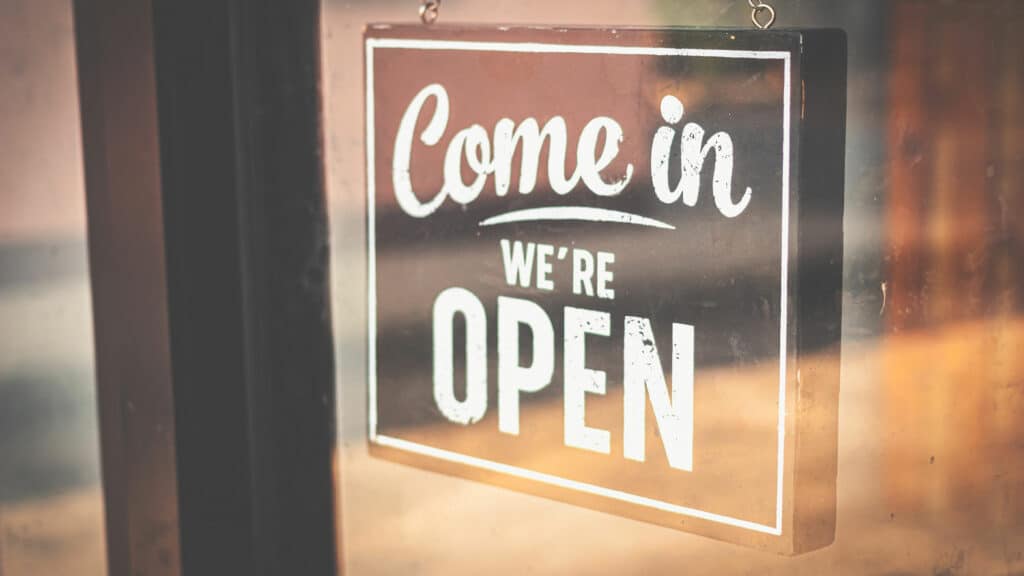 You've done the hard work by getting someone who doesn't know you to choose your website. Whether the onsite experience is perfect or not, you now have a chance to be remembered and convince your prospects that your business is the right choice for them.
One of the easiest ways to be remembered is with remarketing campaigns: even if you're not using paid search or social for lead generation, you should run remarketing ads. 
Consideration cycles for high end B2B products and services usually take months, or longer, and remarketing is the most efficient way to keep in touch with those decision makers during that time. Remind them of your brand, tell them something they might not know about your business and show them why you're the right choice. 
Pro tip: Don't wait a year to refresh the creative and mix it up with different ad formats.
What next? - The BIG clean!
If you're looking to go a bit deeper, here are three things that are vital to digital marketing success in the coming year.
Say goodbye to Broad Match Modifier
We discussed this in a blog article back in February but if you haven't had time to sort out your match types, you could be wasting valuable media spend. In short, Google is combining two existing match types, phrase match and broad match modifier. This means that with nuanced search terms that are standard fare for B2B search marketers, it would be very easy to bring in a lot of irrelevant clicks and quickly reduce the ROI on your campaigns. Read our top tips for sorting this out as soon as possible!
This was another new development from Google that we flagged back in 2020 but the deadline is approaching faster than most digital marketers would like. If your site doesn't meet Google's criteria, or you don't have a plan in place to make sure it will, you'll need to think now about making a reasonable investment in speeding up your site—or risk losing valuable search rankings to better prepared competitors. If this is the first you've heard of CWV, read our previous blog article and then get yourself over to Google Tools for measure them!
And last on our list of big cleans, a plea to B2B marketers everywhere. Check that your customer and prospect contact channels work. Does someone answer your phone during business hours? How quickly do you respond to lead enquiries? Is your online chat staffed consistently? I know what you're thinking, this is ridiculous of course the answer is yes. But when was the last time you checked? Do some mystery shopping and find out for yourself. In the high end B2B market, one missed phone call or a few days' delay on replying to a form fill, could be the difference between a successful or failed campaign.
We work with intelligent marketing managers to make budgets go further and cut your cost per lead. 
If you have any questions on your own digital spring clean, get in touch for a free 30-minute B2B consult.